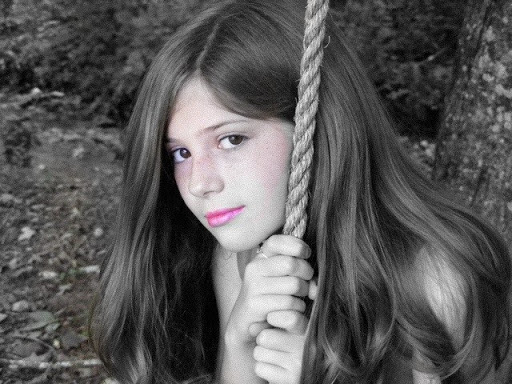 Well I have finally joined the iPhone world! I don't think I will ever be able to go back to the regular cell phone world now that I have experienced how cool this phone really us. The funny thing about it is that I actually got the phone for my hubby. Unfortunately AT&T wouldn't let me put the phone on his line so I decided to try it out instead of sending the phone back...glad I did!!!
The attached pic is one I took of my daughter. Using the ColorSplash app I kept only parts of her face in color and turned the rest black and white. Doesn't she look pretty?
I'm writing this blog using the BlogIt app. Too cool!!
Anyway, I hope you are all having a great weekend. I'm going to get back to sewing my daughter's pageant dress.
TTFN (ha, I haven't used that since high school)