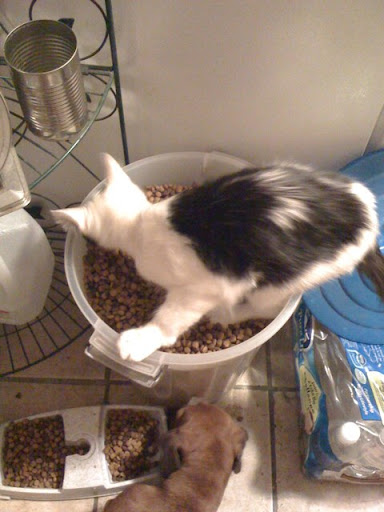 GeoTagged, [N36.17551, E87.34447]
Hello all. I hope you're having a great week.
The new moma cracked me up today and I just HAD to blog it. Ever since my cat had her kittens, it seems like she can't get enough to eat. We just bought a new bag of dog food. My hubby poured it in their (my cat will only eat puppy chow) food container and walked away to throw out the bag. He turned around and this was what we saw...